Are you an animal lover, but not in a position to adopt at this time? Have you adopted, but want to do more? Do you want to make a difference?
There are many ways to help!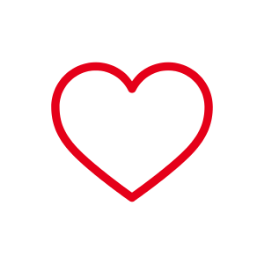 Foster
Our greatest need is always more foster homes.
The more foster homes we have, the more lives we can save. All foster expenses are paid by Houston Cares.
Volunteer
We wouldn't be able to do all the work we do without help from our dedicated volunteers! If you have a few hours a week, you'll feel great about helping these homeless pets until they can find their loving forever homes. There are many areas where we need volunteers, and something for everyone - events, transportation, fundraising, photography/videography, writing, data entry, Trap-Neuter-Return, and more!!!
Supply Wishlist
Animal rescue is an expensive endeavor. While animals are in our care they receive the best medical attention, sound nutrition and a clean, safe environment – all of which require supplies. Please visit our Amazon Wish List or our Chewy Wishlist!

Financial Help
Help us rescue even more pets! Your gift will support life-saving programs that find loving forever homes for homeless dogs, cats, kittens and puppies.
Prefer to send a check? Please mail to: PO Box 310531, Houston, TX 77231-0531
Shop Logo Items
Show your support for Houston Cares Animal Rescue by purchasing items with our logo from our online shop! Don't see something you want, let us know!
Corporate Matching
Ask your employer if they offer donation matching and increase your impact!
Here is a list of the Houston "Great 58"
AIG
Apache Corporation
AllianceBernstein
Baker Hughes
Bank of America
BHP Billiton
Buckeye Partners LP Houston
CenterPoint Energy
Chevron
Citgo
ConocoPhillips
Credit Agricole Corporate & Investment Bank
Customized Energy Solutions
D.E. Shaw & Co., L.P
EOG Resources
Engineering Design & Testing
ExxonMobil
FBR
FordHarrison
GDF Suez Energy
General Electric
General Strategies
Granite Properties Houston
H.B. Fuller Texas Houston
Halbert Hargrove Houston
Halliburton
Houston Endowment
Houston Yard
Insperity Houston
ISK Biosciences
JP Morgan
KBR
Kinder Morgan / El Paso Corporation
Kindred Hospital (Houston Northwest Campus)
Kindred Hospital
Kirkland & Ellis
Marathon Oil
Marketo
Marubeni America Corporation
Mutual of America
Petro Harvester
Phillips 66
PPG Houston
PrimeSource
Rain for Rent
RBC
Regency Center
RLI
SemCrude
SemFuel Houston
Shell
SM Energy
SMBC
Southwest Energy
Sysco Corporation
TPC Group
UTI Houston
Partners
These partners make it easy to help while doing simple things!
Designate Houston Cares Animal Rescue as your Community Rewards Partner! Go to Kroger.com and enter group # HN287

Who doesn't love a scavenger hunt?! Help save homeless dogs and cats while exploring Houston (and other cities)! Houston Cares is partnering with Let's Roam to help save more animals from the streets of Houston! Let's Roam is partnering with Houston Cares to donate 50% of the ticket cost to help Houston's cats and dogs when you make a purchase on Let's Roam. To get started, click on the link below and select the activity of your choice, and Let's Roam will automatically make a donation to Houston Cares Animal Rescue!!
To kick off our new partnership with Let's Roam join us in a scavenger hunt right where you are! June 1-15 share pictures during your hunt on Instagram #letsroam4CARE to show your support for Houston Cares. Gather your friends and family and explore! 2 players $40 / 6 players $60. Get out and explore Texas from Amarillo to The Woodlands as well as 400+ cities across the globe!!

Designate Houston Cares Animal Rescue as your rescue of choice when signing up for Good Charlie and we benefit from roundups and donations!